Tel:
0086-574-66003444 / 13071918355

Ning Bo hongxiang bio-chem Co.,Ltd.
is located in Bei Lun Port,Ning Bo, It's quite near to International Airport. 310 State Road and Express way, having a location priority and fast and convenient transportation. It specializes in manufacturing and developing saccharide and is well equipped with not only advanced producing equipments ,but also testing apparatus. N-acetyl-D-mannosamine, N-acetyl-D-galactosamine, D-mannosamine hydrochloride, D-galactosamine hydrochloride are the main products at present. Ning Bo hongyu bio-chem Co.,Ltd also cooperates with scientific research institutes of the local college...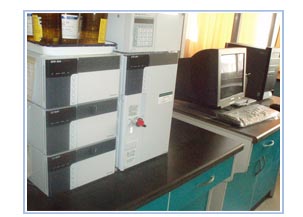 ·Manager:zhang meifei
·Address:505 west Ming Zhou Roud,BeilLun District Ning Bo,
·ZhengJiang,P.R.China
·Tel:0086-574-66003444 / 13071918355
·FaX:0086-574-26863558
·Email:hongyubiochem@aliyun.com
·webmaster@hxbiochem.com
·MSN:hxbiochem@hotmail.com